Harmonix is the vocal a Capella ensemble. This ensemble will follow the curriculum designed by Mrs. Stewart for her Master's Degree. This ensemble will have a heavy focus on jazz and creating music without instrumental accompaniment.
2017-2018 Competition Ratings

District 7 Solo & Ensemble
Superior


Central State Solo & Ensemble
Superior with Distinction

Powered by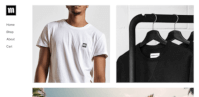 Create your own unique website with customizable templates.